As promised to my three fans, I will be reviewing Hit-Girl #2 this week, Hit-Girl #3 next week and then I think I have to wait like two more weeks till the other one comes out, but I'll hit ya with anotha one. Maybe I'll post a thinkpiece about why Hit-Girl is actually the best superhero that ever existed. I just hope it doesn't require too many extra thinks on my end.
Also, good news I like both of the comic book shops down the street from my mansion. Only one is right next to the wine store though.
That's right, fwoosh. Imagine you're just laying in bed next to your old ass husband or wife and allofasudden FWOOSH! You're being blown to smithereens by two twisted friends shooting at you one-handed with machine guns?
Hit-Girl and her new bestie are on a mission to kill all the drug lords in Colombia!!
Wouldn't that be wonderful?? This is truly why we do need more vigilantes. There is no way to stop the cycle of drug use in Colombia because the government is so corrupt. On top of that, they're too damn powerful, and they often protect their own territories. Not well enough for any sort of proper growth and sustainability to happen though. Damn Mark Millar is really liberal af and he's pouring it down our throats through art and I am pleased.
HG's bestie aka Mano is texting his lil' brother who, as we know from the first issue, is about to get initiated into the gang so he can start murdering everyone.
I just had a thought.
What if this little boy decides against a life of crime and becomes a vigilante with Hit-Girl and he moves to America with her and they continue their childhood together but still are always murdering baddies in their spare time? That would be cute since her old pal Kick-Ass abandoned her.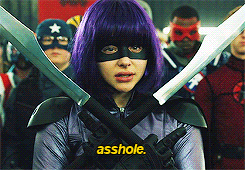 In one of the houses Mano and Mindy hit up, there's a shit-ton of wild animals. A leopard jumps on top of Mindy and somehow she doesn't get torn to pieces right away, there's time for him to jump on her back (she doesn't fall immediately, how?) then later she's on the ground with the million pound leopard on her which is crazy, and Mano shoots the leopard. Which is pretty sad.
A rhino, a tiger, a bear, a monkey, alligator, and wolf start darting at them from down the hall, so Mindy unleashes a shower of electrified balls at them set to stun and electrocutes all these poor animals. They finally get to the drug guy and he begs Mano to not kill him. Mano is like "um no, you just made us murder all these sweet lil' creatures, you're a monster, can you imagine if I spared your life over theirs?? Bye."
Back in the safehouse, Mano and Mindy are stocking up with new guns before they head outside and try them out. They try out new weapons like one that can shoot from around corners and a poison bomb called the "meat eater."
Jorge aka Mano's little brother and their father are discussing who Jorge's target will be for the initiation and it is the district attorney who put Mano in jail those many years ago.
We find out that the drug lords around Colombia are "traitors" because they work for the Mexican Cartels. Mano explains to Hit Girl that "Padre" he and Jorge's "dad" is the good guy because he sells his drugs to Gringos (white people) and gives the money back to the community. LIKE ROBIN HOOD! Or Bernie Sanders.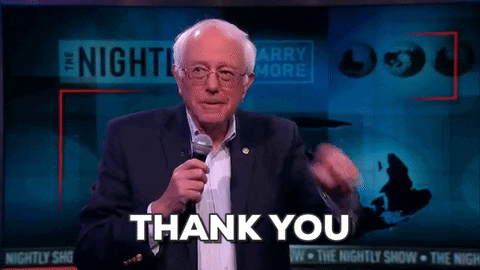 If America just legalized drugs we could help Colombia and Mexico with all of their drug war BS, but ya know America just wants to be puritans again.
Mano snipes another victim and Hit-Girl texts away happily on Mano's cell phone.
Mano: Who do you keep texting from my cell phone?
HG: You don't wanna know.
It's Jorge.
ANYWAYS, later Mindy is inside the comic book store in Colombia getting her fix while Mano waits patiently on the passenger side of the vehicle. In case you forgot or didn't read #1 there is a woman, the one who hired Mindy to kill off the drug people, keeping watch over them and everything that they do. She also holds the detonator that is attached to Mano's arm and could blow him up at any minute. He never seems to be the least bit perturbed at all by this so maybe you did forget or, at least, he did. He asks aloud to the car, and the woman on the other side listening in, and asks her who Mindy is killing inside the Comic book shop. The woman responds that it's fucking Wednesday, you idiot.
Okay, so here is more evidence that Jorge will become Hit-Girl's new side-kick after this series run other than the fact that his entire character and side story has been meaningless so far.
Mindy jumps in the car all excited about her new comic books and offers to lend Mano her Batman books after they perform their next hit. Mano is like "I don't read comic books but my little brother Jorge loves Batman. He reads them all and that is who he wants to be when he grows up."
SOUNDS LIKE BIG DADDY RIGHT, BABYDOLL?!
Next, Mano and Mindy head out to take on the Russians that are in Colombia for some reason.
Hit-Girl informs Mano that they're going to kill all of Mano's friends tomorrow so he should savor killing all of these Russian spies.
The Colombian woman who holds Mano's fate in her hands lets us know why she hates Mano so much.
He killed her son.
Spoiler.
More Spoiler she plans to hang herself after they've killed everyone.
Good Idea.
I mean, obviously not the best idea.
But after your kid gets killed you're supposed to exact revenge upon the ones who killed him and then kill yourself, right? That's just good parenting.
I CAN'T WAIT TO REVIEW #3!!!!!!
Still pretty fun, she's the same crazy old Mindy laughing while she murders full grown men. And yet she still maintains her innocence around Mano sometimes which is so telling. Mindy is a complex character and there are haters out there who hate on her because she comes from the Kick-Ass franchise where the story as we know goes, "a regular kid tries to become a superhero and it all blows up in his face." But Mindy is different she is truly a superhero…or something like that. She always was a fantastical part of the series, but we need her. I need her. I loved the lessons that I was taught by the original Kick-Ass run. But you can't introduce such an awesome character and let her be forgotten!!
What did you guys think about this issue? I know my guy, Mark has a blast writing her, that's for damn sure.